Have you ever tried sending a file via email, only to get the response that your file is too large? Naturally, you would feel dejected, especially if the file was so urgent or contained some critical information.
The good news is that you can still send it if you have a storage system with bigger servers, and that's where cloud storage platforms such as HotLink.cc come in.
With HotLink storage, you can safely keep all your files, create a backup on remote servers, and access them whenever you want.
Below, we look into Hotlink.cc cloud storage and the benefits of a premium Hotlink account.
What Is Hotlink.cc?
It is a virtual storage platform that boasts remote backup servers, data manipulation tools, and secure storage.
This means users on the platform can upload, modify, store, or share multiple files on a single platform. The site allows digital content storage such as audio, images, videos, and e-documents.
Hotlink.cc Premium Account
Like other file hosts, Hotlink.cc has a free and paid version. Essentially, you'll have access to the basic services using the free version. However, you won't enjoy the full benefits, as some limitations may occur.
As such, you need to sign up for a premium account or upgrade if you already have a basic plan. With the premium package, you will also enjoy faster download speeds, unlimited file downloads, or restart previous threads.
Let's look at the benefits of a Hotlink.cc Premium account below: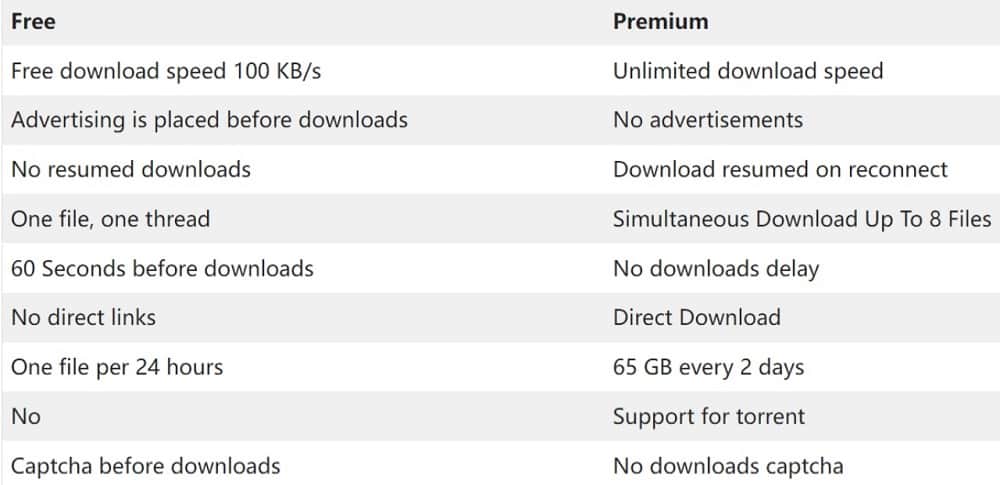 Download Up to 65 GB of Data
Hotlink.cc has unlimited downloads, where premium users get 65 GB of download space every two days. With such a huge waiver, you can be sure to download as many files as possible in a day. Moreover, you won't have to trim some content to fit in your download thread.
Enjoy Unlimited Speed
When you want to download many files, speed is a critical factor. That's why a premium account is the best option for fast, unlimited speed. Hotlink guarantees an average speed of 100 Mbit/s for premium users. All you have to do is switch to the right channel to enjoy the maximum available speed.

No Delays Within Downloads
Some platforms will put your download on halt until the lapse of a short waiting period. Basic users, for instance, have to wait for at least 60 seconds after clicking the download icon. But a Hotlink.cc premium account ensures every download you launch begins immediately, without further delay.
Stream Video Content
Many virtual storage platforms have no inbuilt media players to stream video content. Hotlink premium has a unique capability that enables video streaming in MP4 format. Thus, you can watch your video files without downloading, or better still, watch a preview before you download the content.
Conduct Simultaneous Download
The 'multiple download' feature is essential for any cloud host. By upgrading to the premium package, you can download up to eight files simultaneously.
The best part is that running multiple download threads doesn't affect the download speed.
Resume Previous Downloads
Sometimes your download may stop midway when you lose internet connectivity, or there's a blackout. The upside is that regardless of the hitch, you can always resume when you reconnect. Fortunately, you won't repeat the whole process but instead, continue from where you lost connection.
No More Ads
Quite often, you'll be on an active window when suddenly an irrelevant ad pops up and covers the entire screen. Isn't that a real turnoff? Well, that's what users on the basic mode typically encounter. But when you buy a premium account, you can say bye to such irrelevant ads and pop-up notifications.
HotLink.cc Premium Account Rates
Although joining Hotlink.cc is free, all the premium package benefits come at a cost. The platform, however, has pocket-friendly offers that will meet your preference.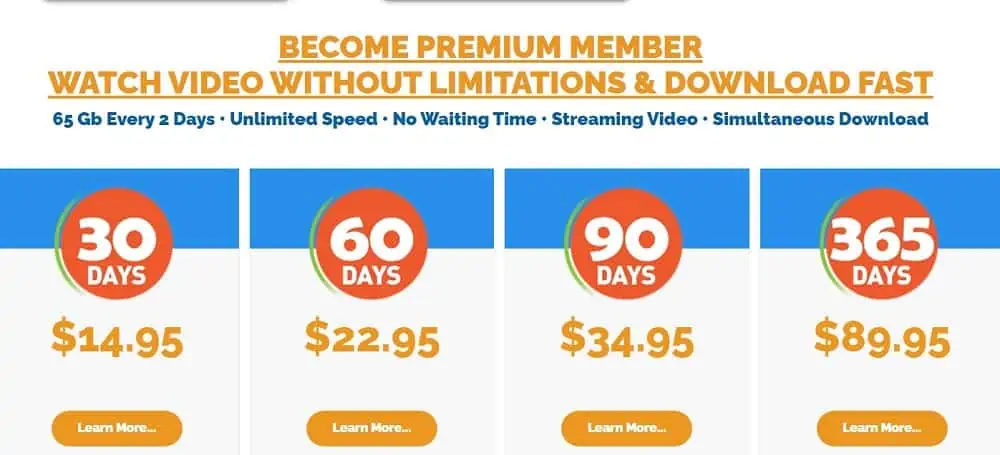 To buy a premium account, hover to the premium section and select 'buy.' You'll have different payment plans to select what you can afford. You can then choose any of the payment modes listed on the site.
FAQ
What can I do if I forget my password?
Hotlink.cc acknowledges that you can forget your password or lose track of where you wrote it. Fortunately, losing a password doesn't mean you can't use your account anymore. You can find and click a link for the reset option. Once you enter your email, Hotlink.cc will dispatch a new reset link to your email.
Can I search for other people's content?
Hotlink.cc values customers' privacy and may prevent you from searching or accessing files you don't own. However, some public content may be visible for all users on the platform.
Does Hotlink accept all content?
Hotlink.cc has strict terms that guide users across the board. As a result, the platform doesn't allow content that infringes on international laws or intellectual rights. Similarly, pornography, hacked software, and malicious content remain unauthorized on the platform.
Final Thoughts
Are you looking for an efficient storage port to handle enormous data files? Then Hotlink.cc has the perfect solution for you.
There's no other platform that allows you to download up to 65 GB of data every two days. Whether it's music, family photo, or office documents, you can conveniently download and store, while knowing that you won't have a daily limit.
Talk of speed, 100 Mbit/s is truly efficient. So, if you are on the move as you download your files, you won't miss out on other important assignments.
With a premium version, the subtle benefits are a game-changer. You can stream video content, download up to eight threads, stay ahead of download lapses, and get rid of annoying ads.
If you wish to upgrade your package, please go to Hotlink.cc and select your preferred plan.